Welcome to the first blog post here on Axisage.com, where we're thrilled to introduce ourselves as the exclusive UK distributor of Sensor Medica products.
Our goal is to empower chiropractors, osteopaths, podiatrists, and physiotherapists (COPS)with cutting-edge technology to transform their practices and elevate patient care.
Who are Axisage:
Axisage is a UK-based company dedicated to providing innovative solutions for chiropractors, osteopaths, podiatrists, and physiotherapists . Passionate about improving patient care, we have partnered with Sensor Medica, a leading developers of state-of-the-art diagnostic tools and systems.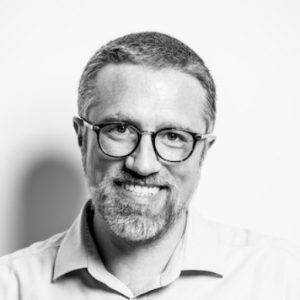 Founded by Dr Matthew Potts, who serves as our partner clinic's principal Chiropractor & has developed the Dorsi Method over the last 20+ years in healthcare. He works with patients in the UK and abroad. A published author, he specialises in abnormal curvatures of the spine such as Scoliosis.
Our Sensor Medica Product Offerings:
Axisage is proud to offer the Sensor Medica Spine 3D and Freemed Gait platforms to our COPS partners in the UK. These advanced systems help practitioners enhance diagnostic accuracy, streamline treatment plans, and ultimately, deliver better patient care.
Sensor Medica Spine 3D:
The Sensor Medica Spine 3D is a game-changing diagnostic tool that allows COPS to assess spinal alignment and posture with unparalleled accuracy. Using advanced 3D imaging technology, it provides a comprehensive analysis of the spine, assisting practitioners in identifying issues and creating personalized treatment plans.
Key benefits of the Sensor Medica Spine 3D include:
Non-invasive and radiation-free assessment
High precision and accuracy in spinal alignment analysis
User-friendly interface with detailed reporting
Freemed Gait Platform:
The Freemed Gait platform is a state-of-the-art system designed to analyze gait and lower limb biomechanics. Employing advanced sensors and software, it delivers accurate, real-time data, enabling practitioners to identify abnormalities and devise targeted treatment plans.
Key benefits of the Freemed Gait platform include:
In-depth gait analysis for a better understanding of lower limb biomechanics
Quick and accurate assessment for improved patient outcomes
Seamless integration with other Sensor Medica products for a comprehensive treatment approach
Empowering the COPS Community:
At Axisage, we recognize the unique challenges faced by our practitioner peers. Our partnership with Sensor Medica demonstrates our commitment to helping COPS overcome these hurdles and excel in their practices. Through innovative product offerings, ongoing support, and expert insights, we strive to become an integral part of the UK's COPS community.
Join the Axisage Community:
We invite you to join our growing community of chiropractors and osteopaths who trust Axisage for their practice needs. Stay up-to-date with our blog to access valuable information on industry trends, best practices, and the latest advancements in chiropractic and osteopathic care.
Thank you for embarking on this journey with us. Together, let's revolutionise the world of chiropractic, osteopathic, podiatry's and physiotherapy care!